Don't you just love those picture book biographies by Diane Stanley? We have read aloud five this year, including Leonardo da Vinci, Michelangelo, Good Queen Bess, Bard of Avon (Shakespeare), and most recently, Peter the Great.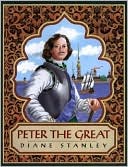 After reading through a chapter about Peter the Great in
Story of the World
(volume 3), we read Stanley's picture book biography. Since the children had already completed a written narration and a map, we simply enjoyed the book. Afterward, we discussed some of his decisions and how he was portrayed within the biography.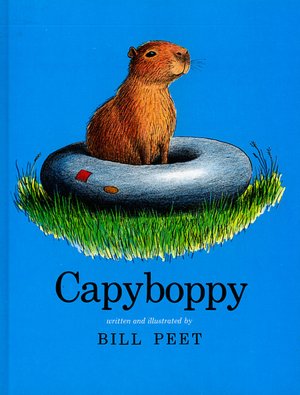 A family favorite read aloud of ours is
Capyboppy
, by Bill Peet. This time around, I read it to our youngest son late one afternoon. The story is about a typical family. One son, named Bill, happens to be an animal lover. He has a zoo/museum in his bedroom. As a college student, he wants a boa, but the family rejects a snake. He gets a capybara instead. The young capybara comes to live with the family. Capyboppy, as Margaret the mom calls him, becomes a beloved pet to the family. However, as with most wild animals, Capyboppy outgrows the home, and needs to live somewhere, anywhere other than the residential home of the family. We laugh aloud with the antics of Capyboppy each time we read this book.
Linked to
Read-Aloud Thursday
at
Hope Is the Word