Through the years, we have taken some amazing field trips. Some have cost and some were free, or nearly free. Today, I'm sharing the top ten free or nearly free field trips we have taken that, for us, were worth the trip.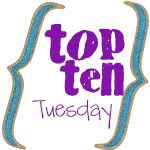 1. Valley Forge (not only free admission, an entire day of free activities for homeschoolers!)
2. Washington DC - monuments and museums
3. Independence Hall and Liberty Bell
4. North Bridge (first shots of the Revolutionary War were shot here)
5. Chinese New Year Celebration at an art museum
6. Classical Music and Historical Exploration programs put on at our local library
7. Potato chip factory tour (not only a free tour, but free samples too!)
8. Country fair
9. Industrial museum (one dollar admission on Dollar Days)
10. Natural History Museum (one dollar admission on Dollar Days)
Next week, I'll share the top ten field trips that although we paid admission for them...they were well worth it!